Video & Image Enhancement
"Turn poor quality visual information into powerful forensic evidence….."
---
Forensic Video & Image Enhancement: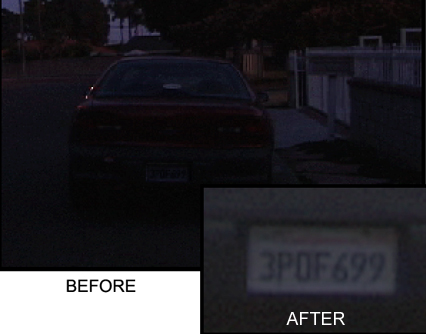 Do you have an unclear video or photographic source that may be grainy, distorted, blurred, dark, or have other visual defects? No matter how poor your video or photographic evidence may be, forensic processes can often turn your poor quality video or still images into a useful piece of evidence again. Blackstone has the forensic tools and expertise to "clean up" or enhance all types of images and video.
Through our advanced processes we can:
Magnify areas of video or images in a clear manner so detail can be seen
Reduce noise associated with "fuzzy" video or images
Lighten up video or images so that dark areas can be seen clearly again
Un-blur an image or video that is blurry
Enlarge and sharpen images without distortion
Extract high quality still images from CCTV video and other types of video formats
As is often the case, there may be more to be gained from video and photographic evidence than thought possible to the un-trained eye.
Please contact us to submit your evidence for clarification & enhancement services.